We offer a non-motorized aereal activity to enjoy the unique experience of rising from the highest mountain of the island and being in the air, taking advantage of the existing thermal and dynamic currents, to have the pleasure of the wonderful views from above, as well as to be carried away by the new sensations of free flight. All while being accompanied by a professional pilot.

The activity provides the latest generation of equipment that includes a tandem emergency parachute system or the titled two-seater drivers. Flight duration of up to 30 minutes, depending on the weather conditions. There is the possibility of recording videos and photos in the air to have a nice memory of the experience. Please note that the start of the activity may be subject to changes because of the wheather conditions. In any case, the provider of this activity will get in touch with you after your booking.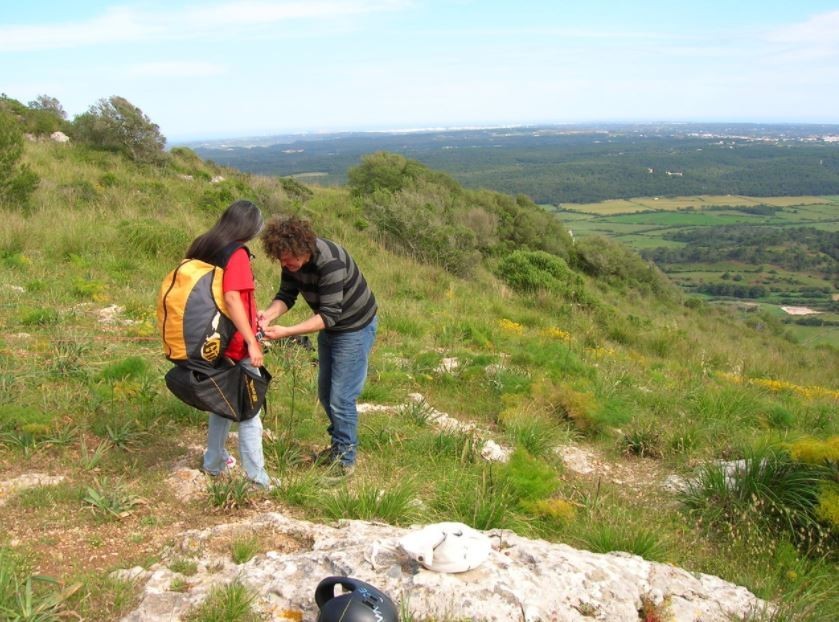 Preparing the session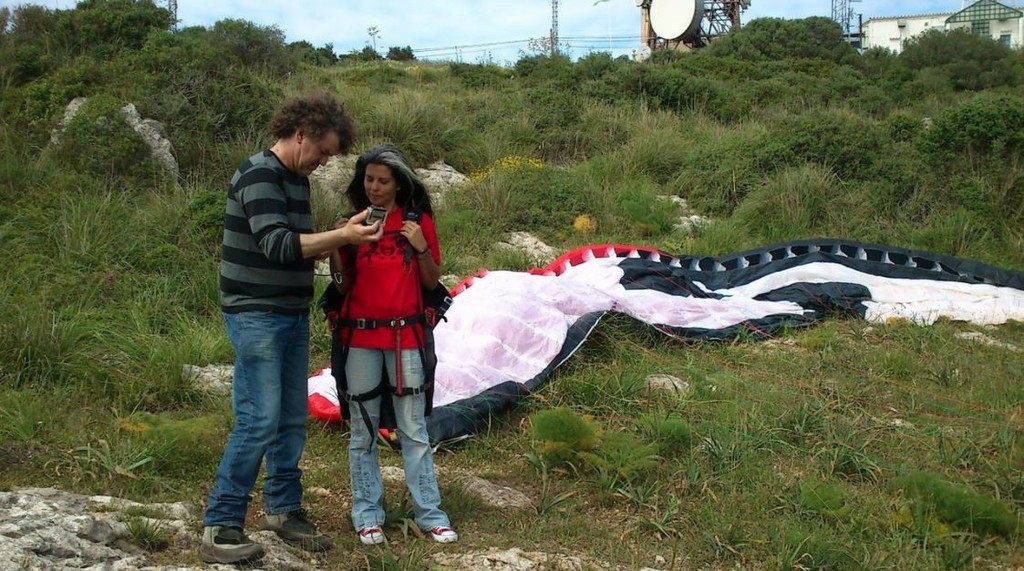 Security instructions - very important!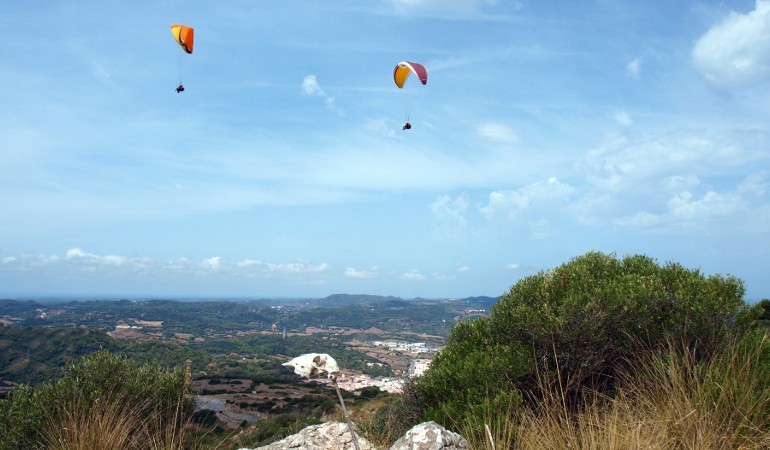 Paragliding Menorca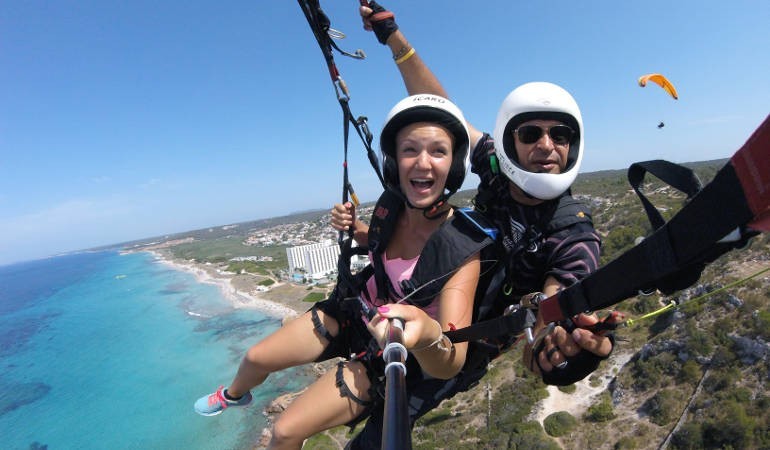 Tandem paragliding experience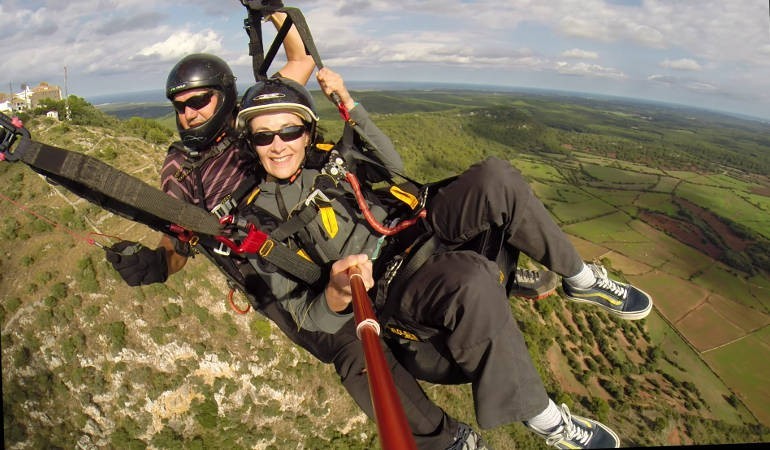 Paragliding in Minorca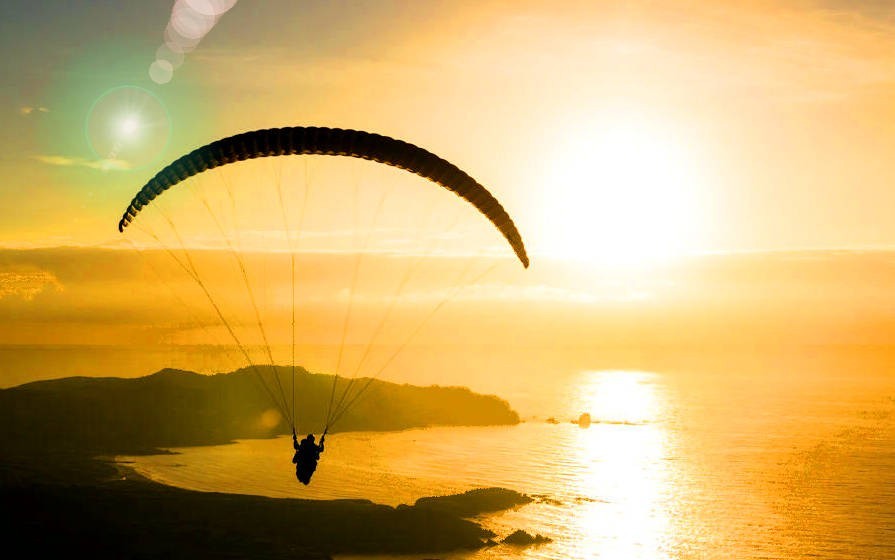 Sun set experience from the sky in Minorca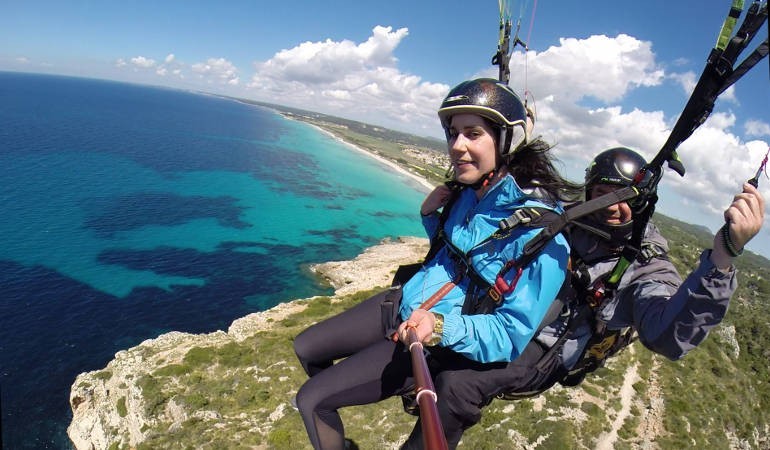 Adventure sports Minorca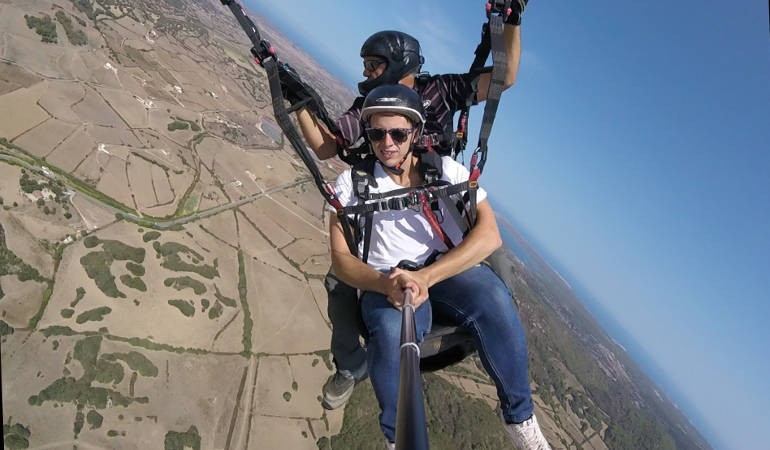 Starts from Monte Toro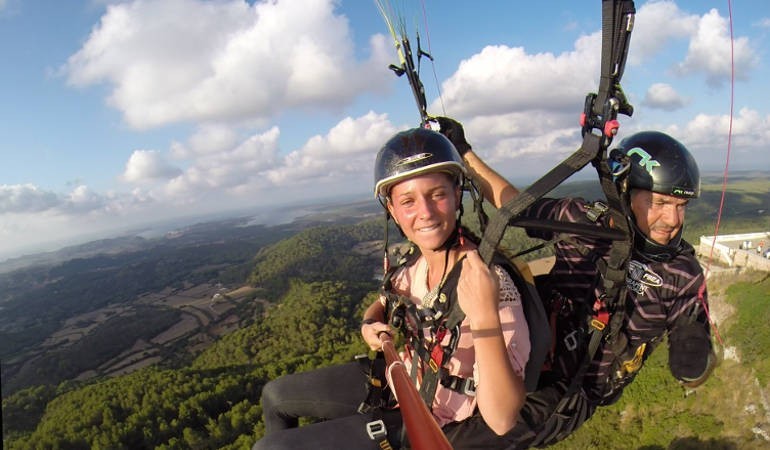 Paragliding acrobatics: Do you dare?