Take an exclusive look at local environmental initiatives and the world of cetaceans with the professional experience of our crew.

Visiting places where whales and dolphins can be seen involves that there is no pre-defined route. For that purpose we have our captain, a great connoisseur of these waters and with experience and passion for dolphins and whales.

The vessel Quer 40 has the "blue ship" accreditation of the Government of the Canary Islands and therfore the permision to observe from the sea cetaceans for recreational purposes. It is a 12-meter long boat with a capacity for up to 32 passengers that may be comfortably seated and reaches an average speed of 35 knots or about 60 km/h. Fast, stable and agile it allows great maneuverability and transmits a sense of total security.

We leave from Puerto Rico for this 2,5 hour trip offering the opportunity to observe whales and dolphins and to enjoy a swim in the sea or to snorkel. Onboard, there is equipment at your disposal.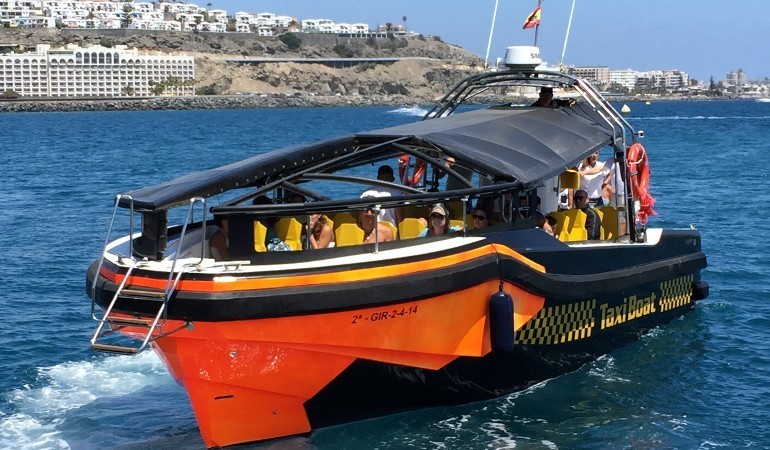 Quer 40, your speedboat in Gran Canaria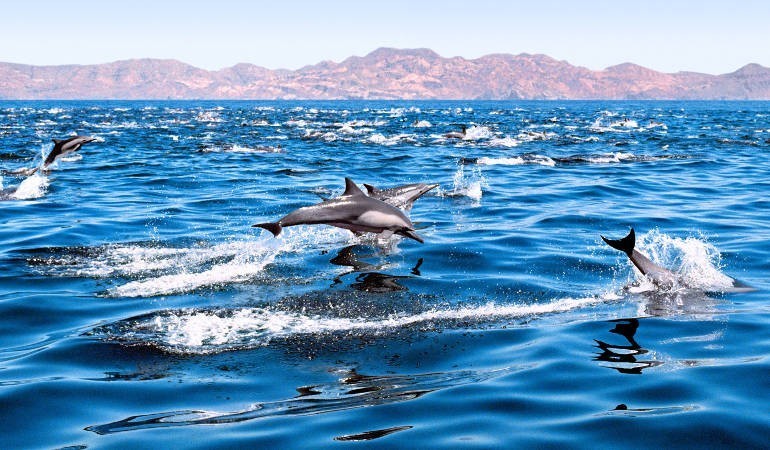 Dolphin watching in Gran Canaria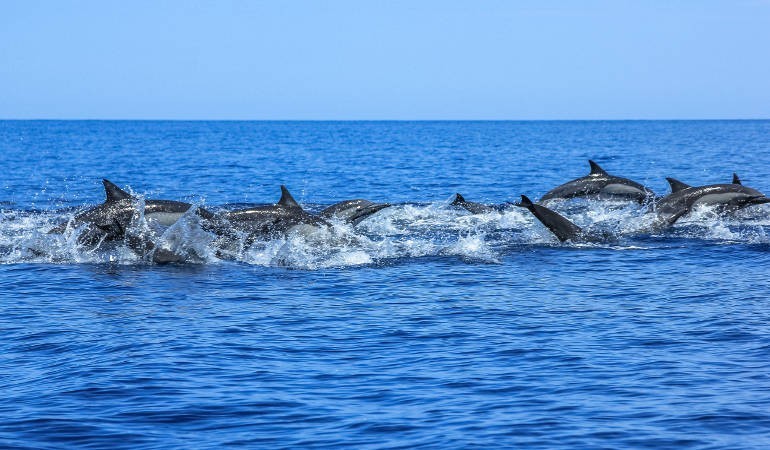 Starting from Puerto Rico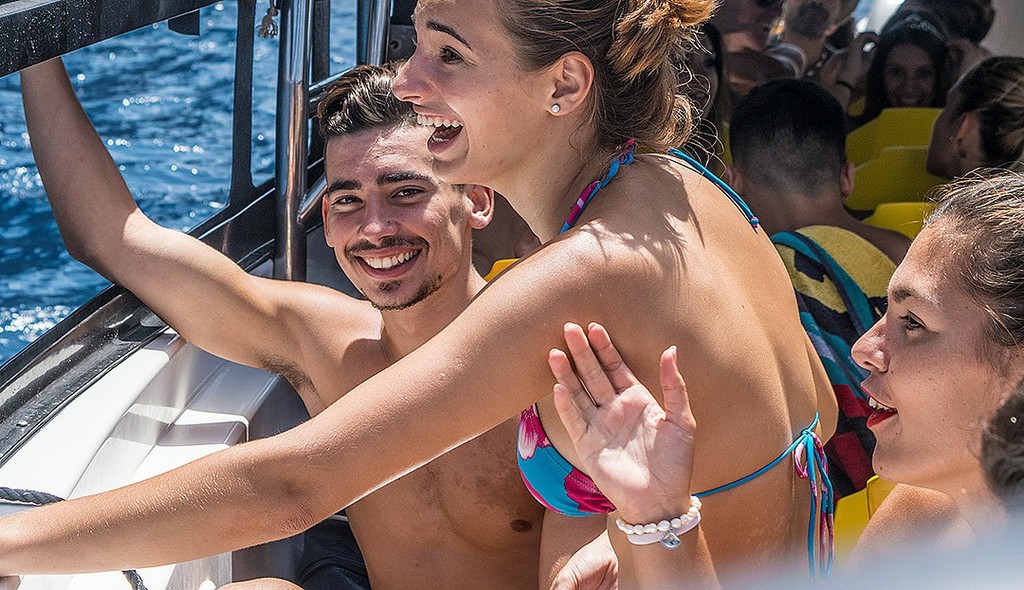 Quer 40 tour - 2,5 hours of fun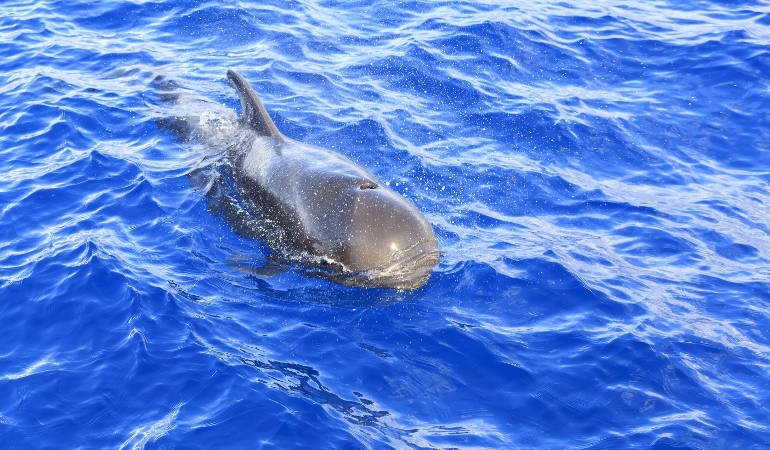 Dolphins and whales - part of the marine fauna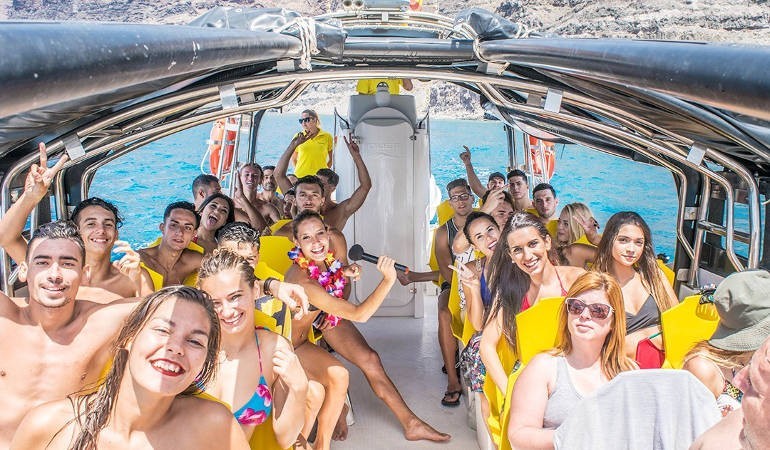 Perfect for your group of friends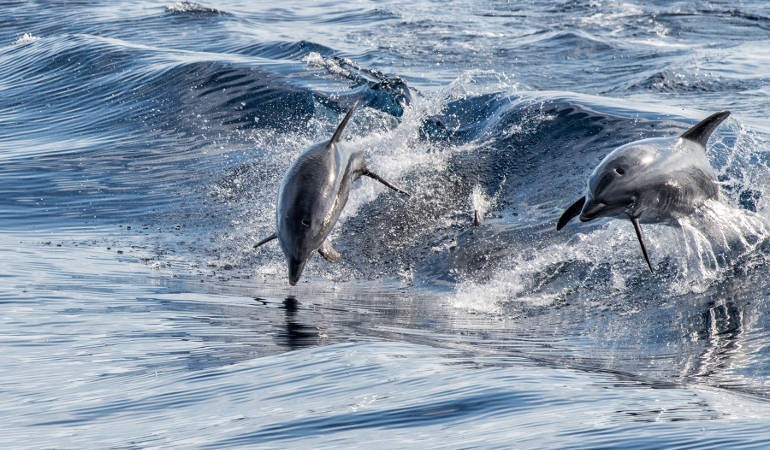 See dolphins in their natural environment