Enjoy the exclusivity aboard our catamaran, sail along and get to know the coast and waters of Isla de Lobos during a day of relaxation and contact with the ocean.

This catamaran trip is designed to hosting a maximum of 12 passengers and in each excursion the crew tries to create a distinguished atmosphere on board, where all passengers might as well get in touch and feel as it was not the first time toghether on this impressive vessel.

During the excursion there is no disembarkment at Isla de Lobos, however the catamaran docks for the passengers to swim, snorkel - there is equipment available -, practice stand-up paddle or try out kayaks. The boats mission is to have everybody enjoying themselvesto the fullest and to sail, deploying the sail whenever possible.

Do not miss to experience the excellences of the waters that surround Lobos island, its landscape and characteristics and get inspired by the pictures included in this site. The duration of the excursion is about four hours and includes drinks throughout the trip such as wine, soft drinks, beer and water and a lunch. The crew is looking forward to welcoming ou on board!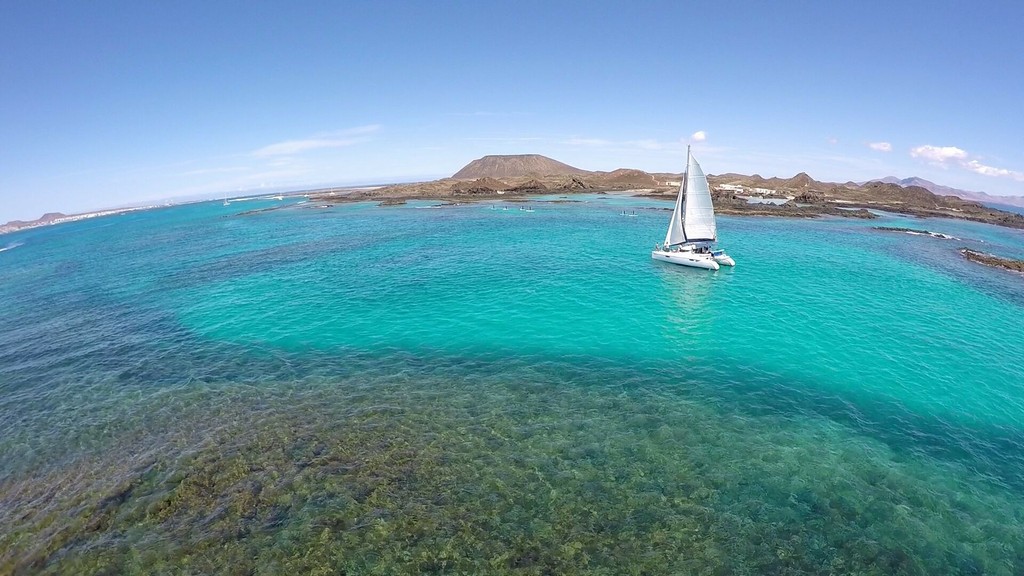 Katamaran excursion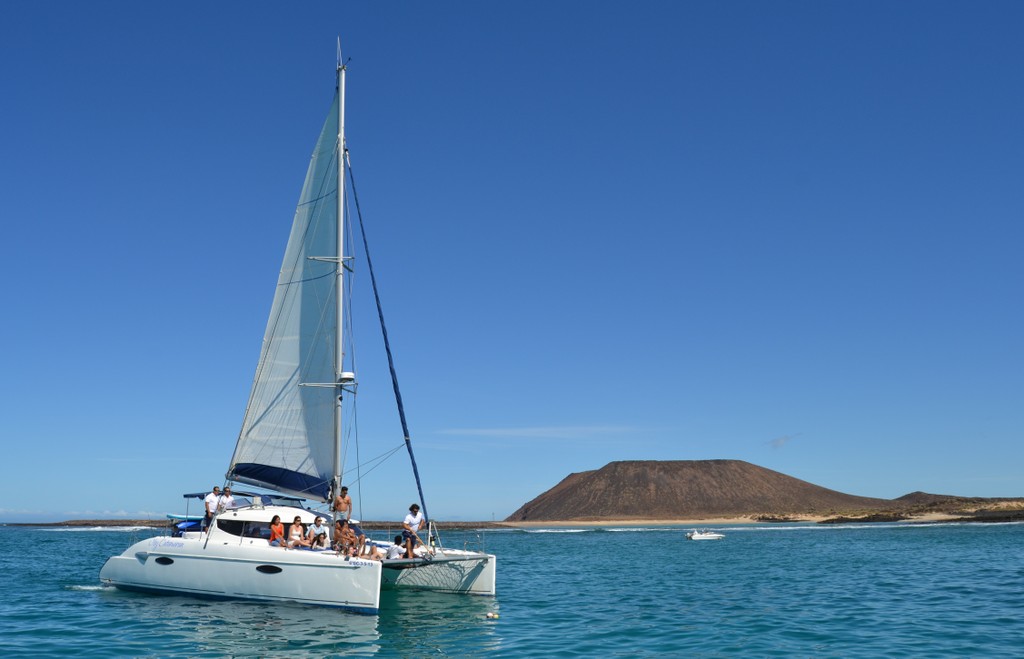 Katamaran trip from Corralejo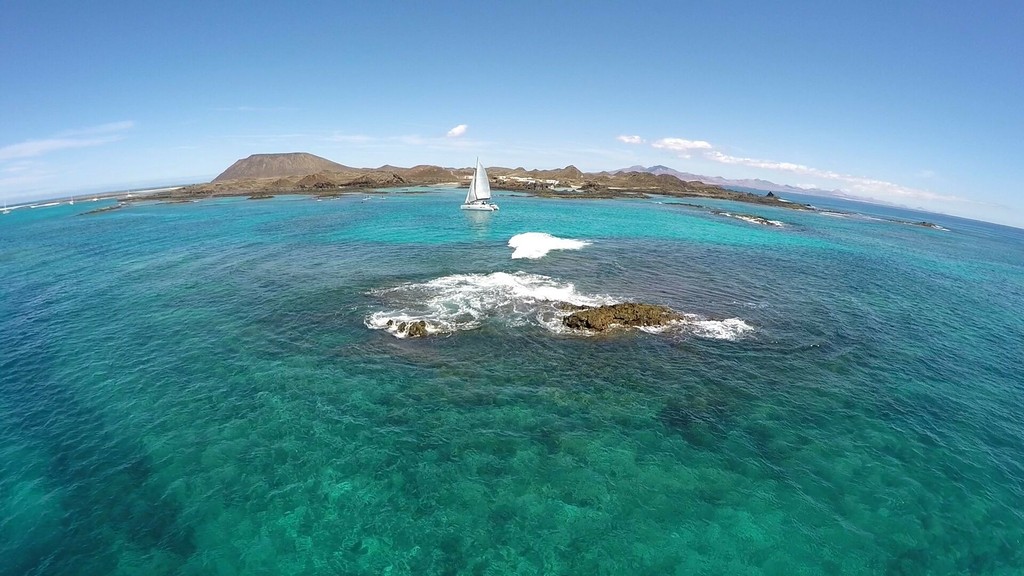 Catamaran experience to Isla de Lobos
Exclusive tour for maximum 12 passengers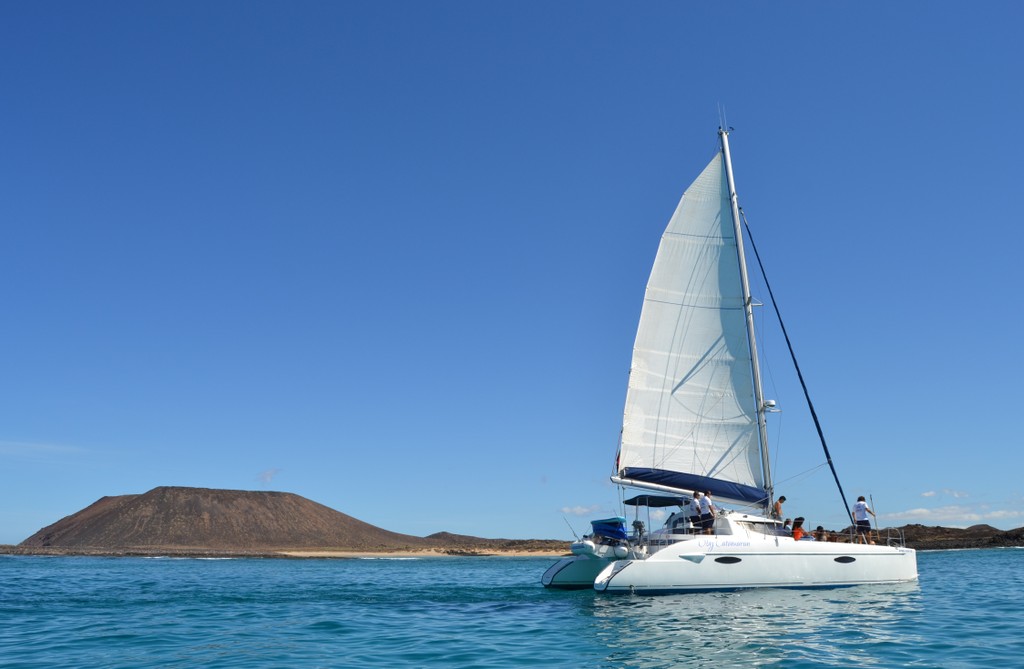 Lobos Island, a true paradise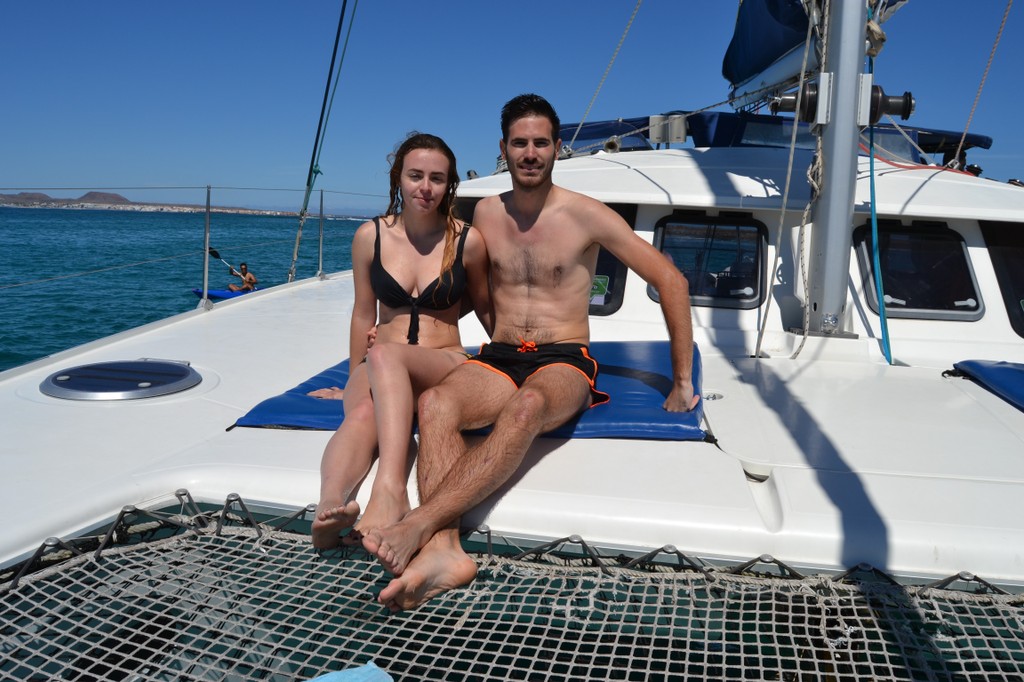 Very appreciated among couples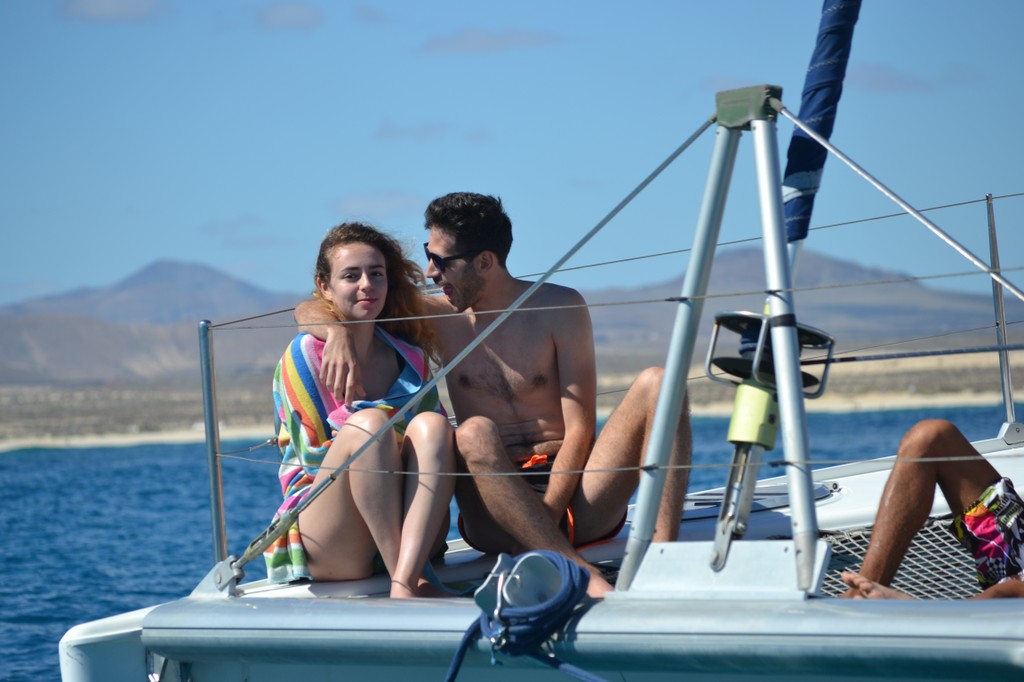 Two out of 12 guests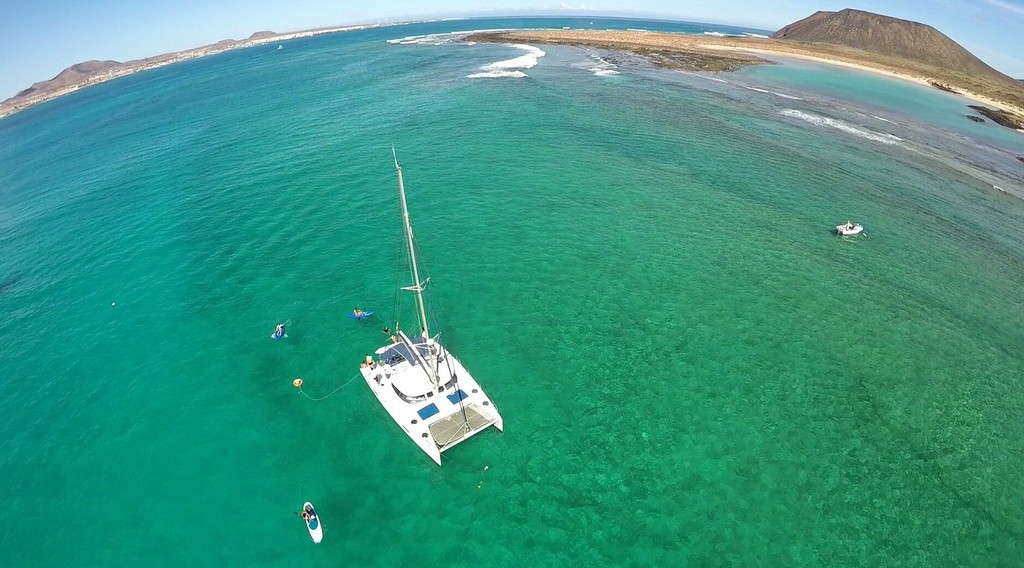 Try our SUP or kajaking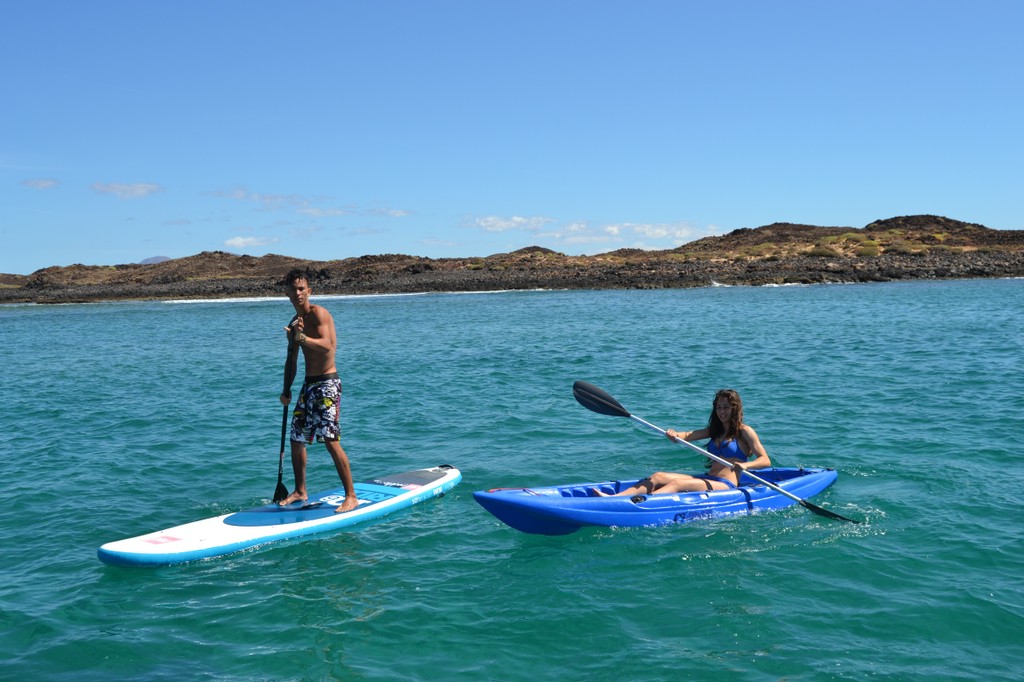 Nice excursion with lots o activities